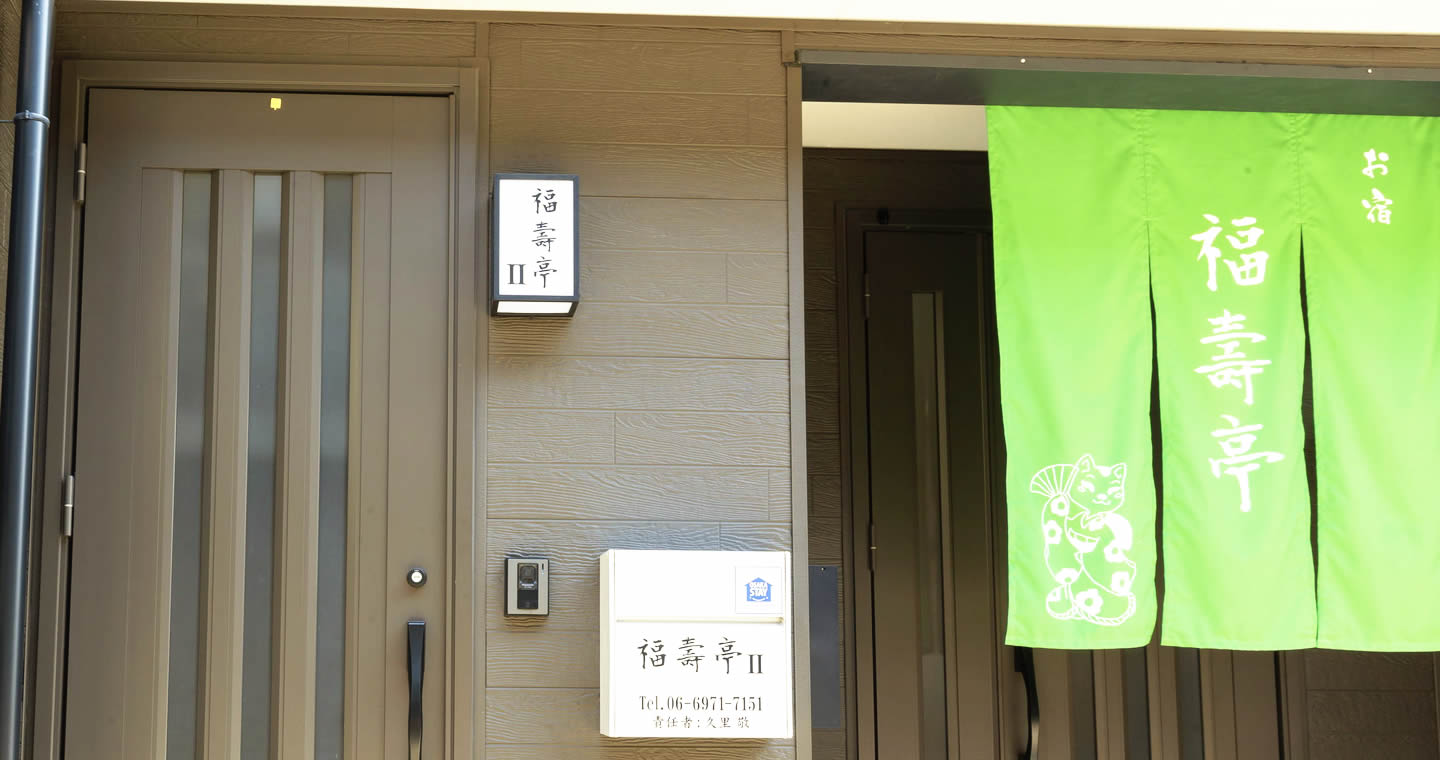 Location
25 minute walk from Osaka CastleGreat area for sightseeing also having convenient access to the Nanba, Nihonbashi and Shinsaibashi area for shopping.
Fukujutei is a Japanese-style guesthouse (apartment) with a modern twist that is located within the city of Osaka.
Being only 0.8 km from Korea town and 2 km (25 minute walk) from Osaka Castle Park, you can stroll and enjoy the downtown atmosphere of Osaka.
The nearest train station is the Imazato station, which is 3 minutes away on foot. Nanba or Nihonbashi stations can be accessed within 20 minutes without transfering trains.
Access to the Shinsaibashi shopping district is within walking distance from Nanba or Nihonbashi.
A convenient location to visit the major tourist attractions of southern Osaka.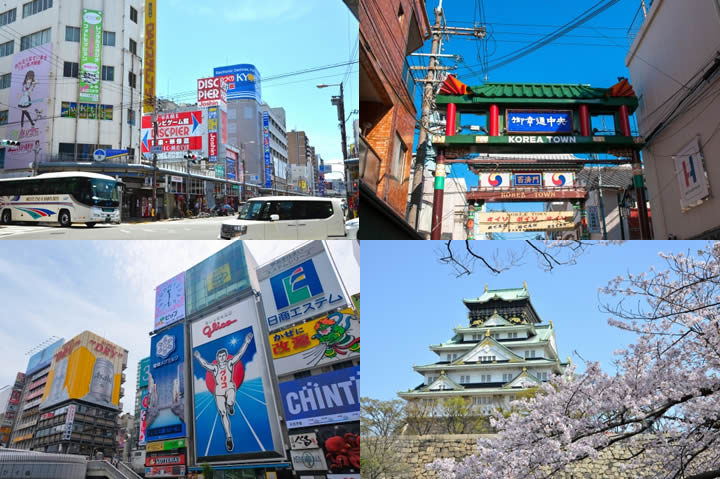 Room
We offer 2 rental type floors. Each features a bedroom, kitchen and bath to accommodate up to 9 persons.
Fukujutei is 2-story house. An apartment-type guesthouse where each floor can be separately rented.
Located on the 1st floor is <Fukujutei I> and on the 2nd floor is <Fukujutei II>. Both have separate entrances for privacy.
Both <Fukujutei I> and <Fukujutei II> can accommodate up to 9 persons (total 18 persons), and is perfect for use by families or group.
<Fukujutei I> features a bedroom (13.25 m2) connected to a living room (16.56 m2)<Fukujutei II> features 3 bedrooms. One with a double bed, another with 2 semi-double beds, and a Japanese-style room (14.91 m2).
In addition, each floors are fully equipped with free Wi-Fi, an air conditioner and a flat-screen TV.
Features a toilet and bathroom (w/ bath tub), a kitchen, dining kitchen and dining area (both or either).
3-8-14, Oimazatonishi, Osaka Higashinari-ku, Osaka.
Check in : 16:00~ /Check out : 11:00
Reservations can be made from the following website.